Here's a tale of three pics and some totally worthless information. The first pic is from Heroes, Part 2 DVD. The second is from the S8 DVD episode opening credits and the third is from S9 second half opening credits courtesy of Sky One and cubby14.
Heroes, Part 2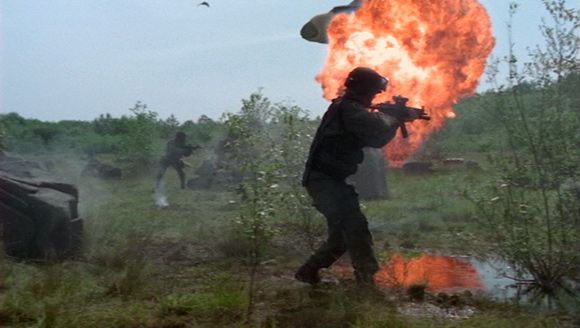 S8 Opening Credits
S9 Second Half Opening Credits
Hmmm, might this indicate that for S9 (and beyond)
Somebody has continuity challenges.
Somebody doesn't care or know about SG-1 history.
Somebody wants to re-write history.
Somebody doesn't know the difference between right and left.
Somebody just plain goofed.
No wonder somebody doesn't know Sam Carter's direction for S10.
If you haven't seen it, you can download the S9 opening credits from this post. It's a large file (33 mb) and requires QuickTime.
S9 2nd Half Opening Credits Post