Hey, everyone!
As many know, I'm a multi-thunker and have several 'clones' that I bring out to play on the thunk threads. I have found that each thunk thread seems to have its own rules about what topics are allowed, certain themes on different days and such...and I've decided to set this up as a
safe haven
of sorts for multi-thunkers. The rules are simple:
1. No bashing is allowed of any actor, actress, or character.
2. No flaming, name calling, spitting, biting, or nastiness toward any thunker who posts here. A gentle jab in fun or a snarky comment is fine, but nothing spiteful.
3. This is a PG forum, so don't post anything off color.
4. Use the spoiler tags as appropriate.
5. Please limit this to SG-1, SG Atlantis, and Battlestar Galactica actors/actresses.
Amended: Firefly & Farscape characters now welcome, too.
Secondary and recurring characters are welcome so long as they have appeared on one of those shows.
Special note for those with clans:
any character from any show is welcome to drop in for a visit.
6. Adhere to all forum rules regarding posting of pictures, language, etc.
So, that's it. Say you're a Daniel thunker and it's headgear day, but you want to post weapons pics - then this is a good place to do that. If the idea doesn't float, we'll just let the thread die, but I wanted to offer it up for anyone who might be interested.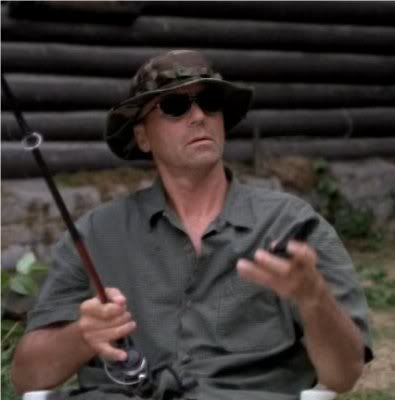 Addendum: June 26, 2009
The Lounge has grown since it began. We now have the main room with futons and a full bar, pool table and darts. Also in the far parts of the main room, we have a hot tub, a sauna, a steam room, an ice rink, a mud pit (not filled with mud except for events), a stage with stripper pole and bleacher seating that allows viewing of the mud pit. There are showers conveniently located near the sauna.
We have three rooms in the back for the residents of the lounge (Alveus, Remy & Tigger). We have an additional six back rooms for rendezvous' between consenting adults.
Outside of the lounge, we have our golf course, Zane Greens, where the driving range is visible, but the course is out of phase. The control room can give you entry to the course and set the TDF so that you can play the entire 18 holes within whatever time constraints you have. Beyond the golf course is the target range, which is open 24/7 to anyone who wants to use it. There is a control panel at the entry point, which allows simulations to be selected, like the Holodeck in Star Trek, so you can shoot simulated enemies all you like. Beyond the target range is the Skeet Range. It is standard design with two towers. Tigger operates it, so contact him prior to going out there. Lastly, rather than turning left, if you go to the right you will see Master Jack's fishing pond. This pond does actually have fish and is open 24/7 for whoever wishes to use it.