So the end of Faith saw the introduction and unfortunate loss of a beloved member of the Destiny Expedition: Balding Asian Guy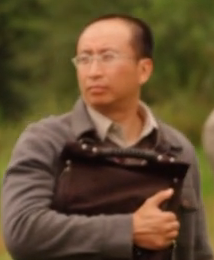 As such, with shooting almost at an end for the season, and many of the major decisions for season 2 no doubt either made or being finalised right now, there is NO better time for fans of Balding Asian Guy to speak up and let The Powers That Be know just HOW much we want to see the character in the show for the rest of its run!
DON'T be quiet about it - shout from the rooftops how much you want to see Balding Asian Guy in season 2!
LET TPTB know just how much you feel it would damage the show to lose him!
POST your support for Balding Asian Guy in this thread - share the Balding Asian love!