From Amazon Unbox:
http://www.amazon.com/Stargate-The-A...3731155&sr=1-2
or
http://tinyurl.com/2bmzzx
Release date: April 10, 2008
Only available to customers currently located in the United States
Stargate: The Ark of Truth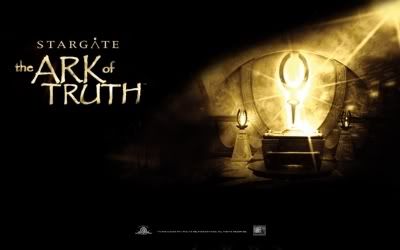 The Stargate SG-1 team travels to the ruins of Dakara to find the fabled Ark of Truth. Built by the Alterans, (builders of the Stargates) millions of years before, this ancient artifact may be the sole means remaining to defeat the Ori armies.
Starring Ben Browder, Michael Shanks
Directed By Robert C. Cooper
Genre Adventure, Fantasy, Sci-Fi
Runtime 1 hour 37 minutes
Release year 2008
Movie studio MGM
You may pre-order now!