MERRY SHIPMAS!!!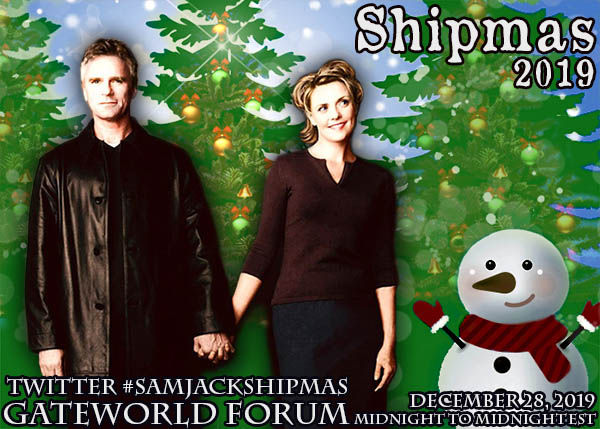 This thread is for Sam & Jack Shippers to share,
celebrate and discuss Jack & Sam
and how they might spend Christmas.

This is a PROTECTED THREAD.
If you DO NOT like the pairing of Jack & Sam,
PLEASE DO NOT POST HERE!
There are other threads where you can voice those opinions.

This thread is only open for the 24 hours of Shipmas.
The times are 12-midnight until 12-midnight
Eastern Standard Time (U.S.).

Please remember to subscribe to this thread
sometime during the day so you'll be able
to find it again after the celebration is over.

Members of the Sam/Jack Ship Family
have worked on some special surprises for this event.
This should be a great day to celebrate our favorite couple!
Have fun!

Let the Celebration Begin!!!