Originally posted by ChopinGal
A Samanda Review

To all Samandans old and new
We now have S9 to get through
Spoilers here start to abound
Hints and hopes to be found

For what's in store for Sam ... we wait
Yet what she's done in S1 through 8
Has been noted here at our leisure
And sent to Amanda for her pleasure

Keeper did a heckuva job
Thanks to all who were involved
The SaGC Collection is hard to beat
May it become, for Amanda, a family treat

When Olivia grows a little older
And looks over her tiny shoulder
To the big red book on the library shelf
And asks "Mommy, is that about yourself?"

Amanda then can sit and share
Tales of Carter's "do and dare"
Little eyes will open wide
As Sam Carter comes alive!

This is what we wish for her

That the gift we give today
Actually be put away
Saved for moments with the kids
Savoring moments of what she did

Sam Carter held us captives all
As she thrilled us and enthralled
But, alas, time does move on
Sam's still with us, but for how long?

Here's hoping that Amanda decides to stay
Through Seasons Nine (and Ten!), come what may
She seems to be coping with her new mommy role
Blending it with Sam, without taking a toll

So here's to Sam Carter
May she live long and well
We're ready to welcome her back
Won't it be swell!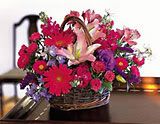 Good grief - more back info for the New Samandans!