Originally posted by Coley
Testing, testing one, two, three:
The Royal Accountant risks life and limb struggling up a 200m high technical climb to the nook the Jester told her about. A fumble, a grapple and it all becomes annoyingly crystal. She shouts down in more than narked tone:-
"Oi Jest' there's no secret stash of vintage Sloe Gin in here!"
The RA curses and thinks "Ive been had - it was a cunning ploy by the Jest' to get me out of the way so she can spend some time alone by the river with Murray - Spring has sprung!! Just wait - I'll get my own back! Now is it easier to climb up or go back down?"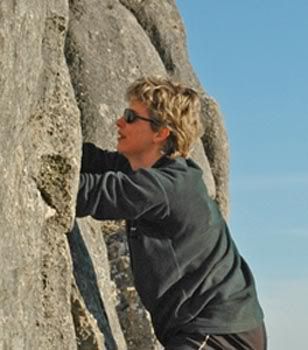 Cool pic...where's it from?