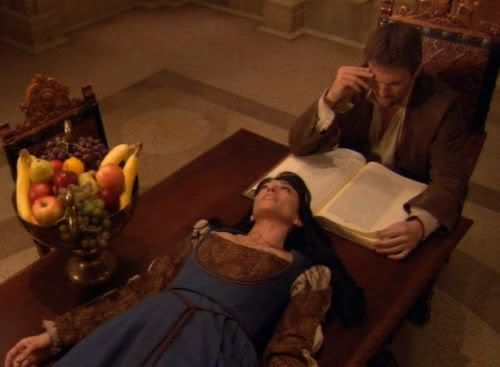 FruitieCake: Please Beefcake, I am begging you to forgive me.
Beefcake: Will you go away if I do?
FruitieCake: Yes *mumbles*

for the night.
Beefcake: What did you say?
FruitieCake: Umm, I won't even put up a fight.
Beefcake: Fine, you are forgiven. Now go away.
FruitieCake: This is my thread, you need to go away.
Beefcake: Fine. *grabs book and leaves*