AQOEDSam: I checked the device I was studying and my laptop *cue technobabble*
*five minutes later*
AQOCC: So, we were out of phase in part, but not completely, kind of floating back and forth so that sometimes we could be seen and others not?
AQOEDSam: Basically.
AQOCC: And now Daniel and Vala are the only ones left out of phase.
AQOEDSam: Correct.
AQOCC: Why can't you ever say things simple like that? Why launch into a long-winded techno speech?
AQOEDSam: It's what I do.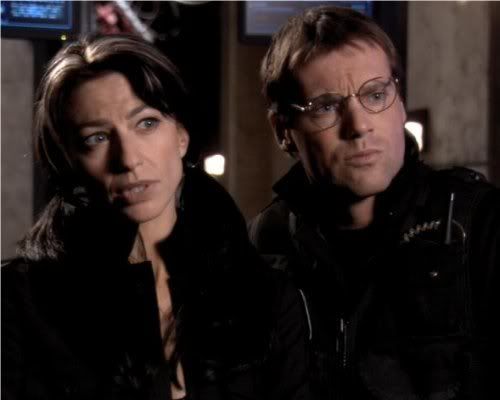 AQOVMC: She figured out what happened, but can she get us back in phase?
AQOEDC: I'm not sure...she distinctly left that part out of her techno-babble.