via interactive feed from EMitchells' cottage...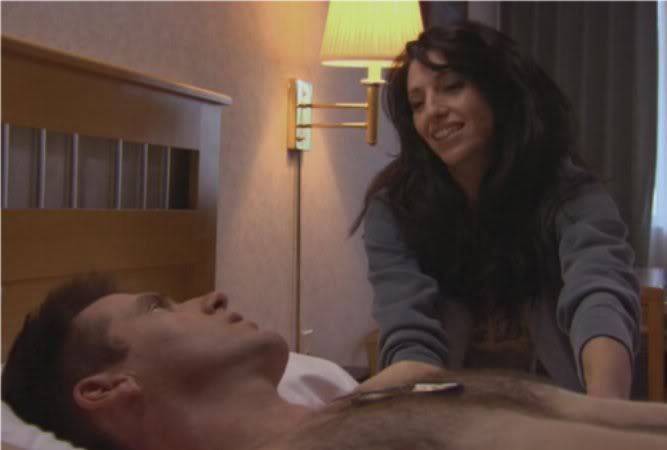 ECam: Honey, you'll be late for the boudoir. Honest, I'll be fine. It's only a flesh wound.
ECVala: I can post pictures from here. Besides, I need to keep an eye on EDaniel.
ECam: *chuckles* Yeah...I loved the look on his face when you zatted him.
ECVala: That's what he gets for shooting you, my evil man.
EDaniel: It was a training exercise. *struggles* He should have moved faster. *struggles more* Val, let me down.
ECVala: No. You're staying on that wall for the entire day.