1969
There is so much to love.
Winding up in a missile silo.
Waiting to be incinerated while Teal'c blithely zaps the missile.
Daniel responding in Russian that he is not a Russian spy and Jack's response.
Jack borrowing money from young Hammond, taking it all and zapping him.
Jack having Carter put out her thumb- he's not sexist just knows the way of the world!?!
Teal'c stopping the bus, much more efficient.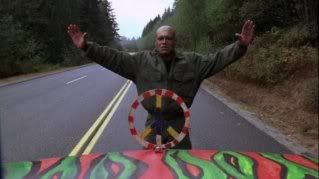 The Bus
- I noticed lots of eyes (eye of Ra) and snake (Goa'uld) motifs. I loved the paint job on the bus!!
And of course the outfits!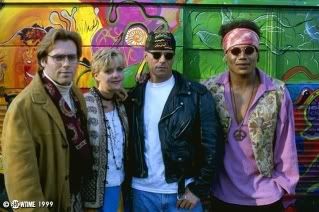 There is a better pix where they are all laughing but I can't find it.