[I hope this is the correct section for this, if not, please let me know and I'll repost]
Good day, all!
I've been working on a project for a while and recently got it into a presentable state: a Lego model of the Stargate!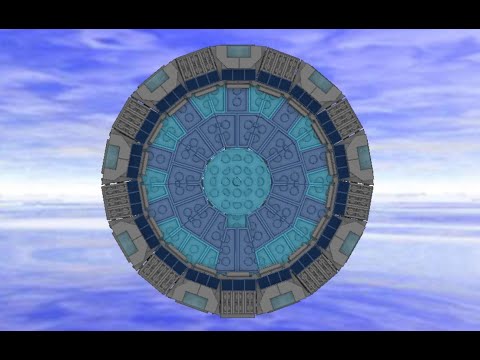 The stargate is approximately mini-fig scale, with the interior diameter about the same as the show at 18 ft across, but the outer diameter is larger. The show's ring would only be 1.5 studs thick, mine is just over 3, but only so much you can do with Lego.
The gate has an attachable event horizon that mounts flush to the back of the gate, so you can simulate the gate being active. I've even been able to run lights through the interior to allow the chevrons to illuminate! My chevron design also allows the chevrons to be "engaged" by shifting some pieces around.
I've submitted this to Lego Ideas and as they'd only accept Stargate: Atlantis submissions, my post is a what I call the Sheppard-class Stargate. It's a bit of a shame, as I've got a pretty decent SGC build going at the moment. Otherwise, I've been able to make multiple variations:
O'Neil-class [Gray chevrons]
O'Neill-class [Red chevrons]
Sheppard-class [Blue chevrons and dark blue glyph ring]
Destiny-class [White chevrons]
even Bonner-class! [7 red chevrons]
Whatever floats your boat!
Currently, I'm attempting to rally support for this set so as to help spread the Stargate joy to the masses. Stargate, to me, has always been about exploration and wonder, the boundless creativity of Lego would seem a glorious expansion on that. Anything you want can happen!
So, thank you for your time and please consider supporting my entry.
https://ideas.lego.com/projects/09c7...2-69475dc79efb
Any feedback on the model would also be appreciated - if any aspect could be improved I'd be most curious to hear about it!
~Jake