BUMP!! Apologies in advance (I'm bored)
Our intrepid adventurer Martin 'Shorts' Woohood sets off into the mythical land of Gateworld in search of the Chambler of WooHoodstock inside he hopes to find his fangirls...
...with him is his trusty sidekick Siler and his big tool...
...on discovering the chamber *dramatic music* they find it is guarded by a fearsome creature...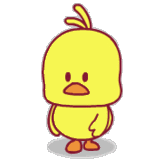 ...fortunately Shorts has come prepared with the script for the third Stargate SG1 movie. He gives it too the fearsome creature who is sent into squees of delight, allowing Shorts, Siler and his big tool to enter the chamber to discover....
MW: Joe? What's with the fridge?
JM: It's for the fangirls, they tend to get a little...overheated
MW: So they're in the fridge?
JM: Yes but it wont hold them for long *points to scraps of material littering the floor* that's all that's left of my last outfit.
*fridge door starts rattling*
*dramatic music*