Good luck at
HIGH
school tomorrow.
You mean this one?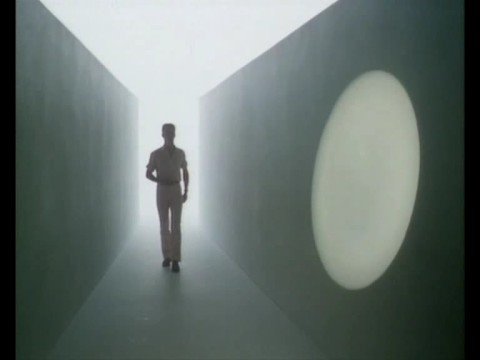 Nooo....nooo, definitely not. This is a much more realistic depiction of what it's like...Although... how 80's is that video?
And how tight are that guy's trousers? Oh my!
Oh but here's a cover of it:
http://www.youtube.com/watch?v=87cLy...eature=related
Not actually too bad, if you ignore the fact that all the mastery and skill of the guitar playing is stripped away. Which, let's face it, is why Dire Straits are so amazing.
Oh dear. I think I shall have to make sure the pool is well and truely put away for the winter. Mind you, I just had a delivery of booze. You know how much I already had when you were here? Well, there's lots more now. The only drawback/advantage to cocktail parties is you have to have one of everything to be able to make everything.
But if you pour enough of that down my throat I don't think I'll even feel the water temperature, never mind care!
Actually, never mind working your way through the cabinet; if you just pour what's left of the absinthe down my throat that'll probably do it.
Now you know why Woody is purple ; ): P
Well a purple Woody defintely sounds more appealing than a green one.
Yes.
Actually I own a great book called "Watching The English" which is all about the study of English ways and the author has a lot to say about weatherspeak. And queuing - which is something else we excel at. We're so good at it, we've been known to form queues of one.
Sorry if I don't write too much but sometimes it's tiring writing in a foreign languange!: P
Oh I'd agree with Jumble on that. You do a great job. And if you ever need anyone to translate....er... the only Italian I know is what my sleazy half-Italian ex-boyfriend told me while he was trying to get in my...er.. well, you know.
Gah, he's one of those "what was I thinking" exes. Big nose, is what I was thinking.
I left you a comment.
I'll second that. I sure wish I'd been drunker when I was in labour. I've heard from a paramedic friend that gas and air (entonox) and vodka is a winning combination.
Oh I definitely felt that! Couldn't get enough of it, although I found it hard to navigate what with the way the streets are laid out. But then, navigation never was my strong point. Ask Sarai : o
Are the streets laid out in blocks like in most American cities? That always confused me. I like the UK higgledy piggledy way better.
Oh, and I found that pic of the play fountains at Coal Beach


The red sunshades at the back are where the restaurant is : )
Oh that's looks amazing! I want to see that first hand one day.
Hmm, how do I convince Charles to take me there? He's one of those blokes who thinks holidays should consist of lying on the beach for 90% of the time. I mean he'll happily wander around Greek ruins with me so long as there's a beach nearby. Me? I couldn't give a stuff if there's a beach so long as I've got something to explore. Mexico was the perfect holiday for us since it had it all - although I was so sick that I missed both Tulum and Coba and I'm still a bit upset about that, because I can't see me ever going back there.
*huggles Nik* Good to hear from you. rest up, milk the sympathy and help around the home.
Woohoo Jann!
Sounds like it's all going well.