First off, please look at this photo: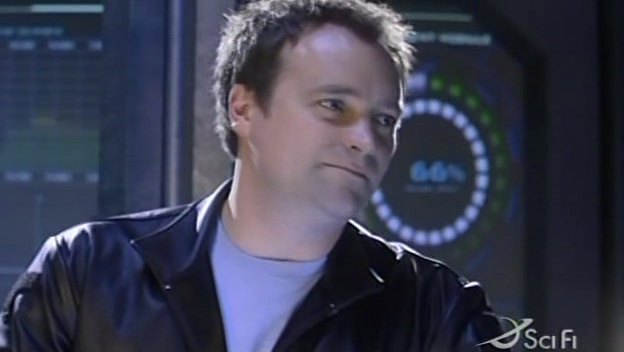 Looking at this, we can see in the background that the ZPM was at 66% at the beginning of McKay and Mrs.Miller Episode.
When SG1 accuired the new ZPM in the end of Season 8, the ZPM was completely full.
Here is the debate: Was Atlantis misusing the ZPM's power?
Let me start w/ valid points
1) Episode 201 - Siege Pt.3 - Using the ZPM to power shields when the Wraith fired.
- Rodney mentioned that the ZPM would power the shiled most indefinitely, however at the rate of fire, the ZPM would be drained in days.
- Assuming it can last 4 days, 25% would be drained each day. That would probably mean that since the shileds were active for about half that day, the ZPM would be around 85%.
2) Various Episodes such as 213 - Critical Mass - Cloak and Inertial Dampners powering up.
- Big power drain, couldn't be prevented.
- Cloak did not use as much power (Watch episode 214 for more info)
3) Various times where SGA contacted SGC
- Brief intervals of contacts wouldn't cost much power (Episode 117 ref) because they were activating the gate for 1.3 sec to send data encryption.
- Sending McKay back through the gate in episode 308, waste of power
- Sending Woosey back through the gate in episode 301, waste of power
Do you guys remember in the episode, The Lost City, and Rising? The use of the first ZPM took alot of power to activate the weapon systems, while the dialing to pegasus drained alot of power.
This continous waste of energy could have been prevented and in fact could have left Atlantis today with a bit more power, even if McKay left the zpm's power more when he kept the zpm on for longer than expected.
What do you guys think?