Crickets in here. Well, since we just saw John alone on the balcony (until Sam bothered him
)... here's the balcony in happier times. One of the motivational posters I made: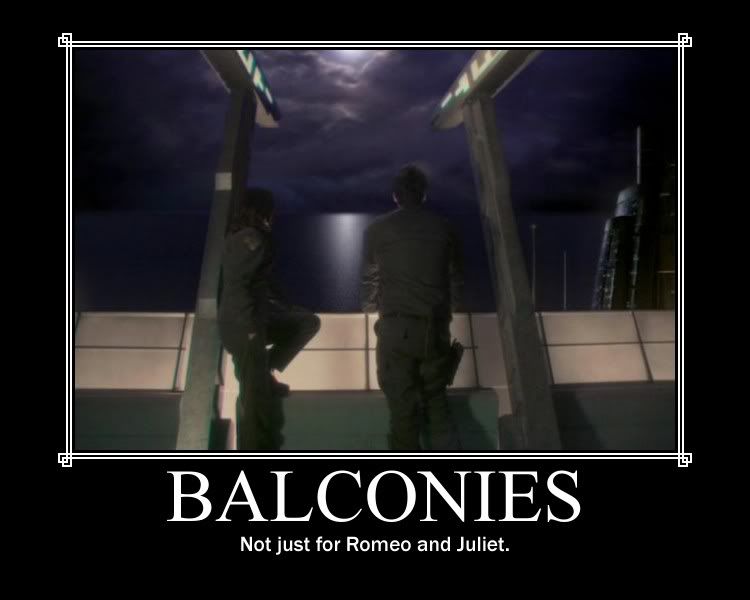 If I don't see people again, I hope those of the Christian faith have a good Easter. Mine will be rough. Whether it's simply rough as in depressing or rough as in tension filled will depend on whether my sister decides to show up or not.