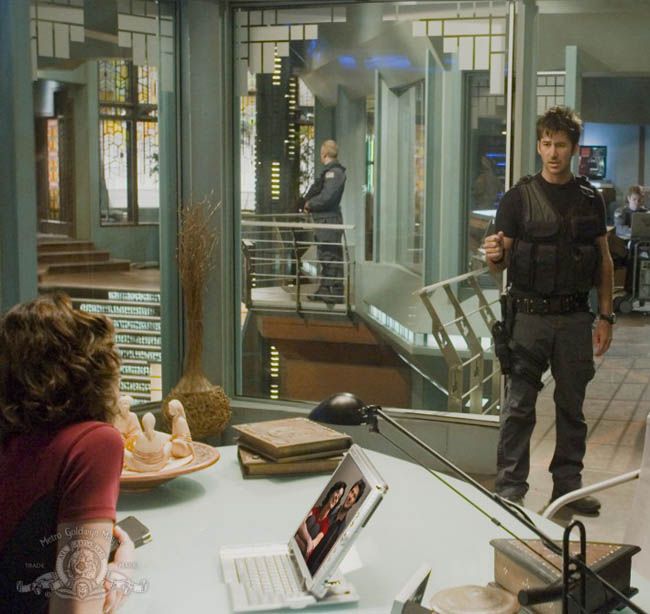 <caption removed>
I just had a look through the FAQs, it turns out what I wrote was not appropriate (aside from it being far from my best work). So instead.....
Sheppard: Again! How do you always win?
Weir: If you didn't keep going 'rock', I wouldn't always go 'paper'
Sheppard: Oh. Best of three?
Weir: Why not?
--/--
Sheppard: Dammit!
Weir: What did you expect? You still went 'rock'!