I so don't have time to comment on today's 2 panel sessions with Paul since I have to be up in about 2 hours. Detailed reports later.
Paul has been wonderfully sweet in my requests to pose for a photo for you each day. The man is a saint. Here'e today's entry.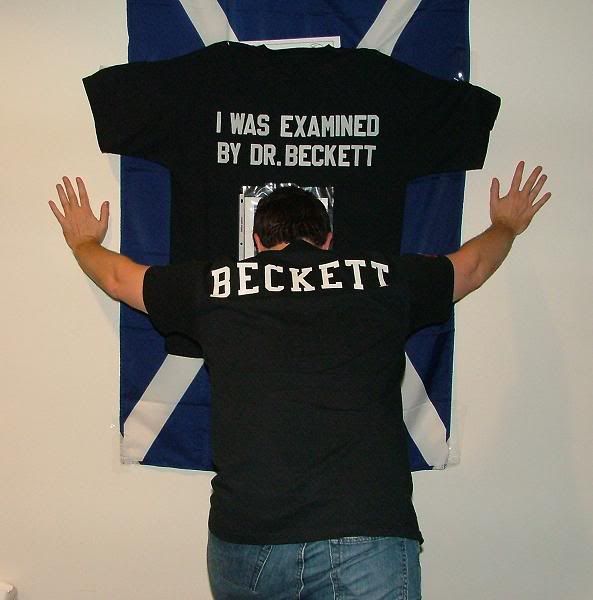 When I showed him the camera display for his approval, he commented, "That's funny." Which I thought was funny since he decided on the pose. I just wanted the back of his t-shirt.
I asked where he got the shirts and he said they were made by his friend Michael.