I totally forgot that, sorry...
the game sounds really cool. so we are at "c" , right? my favourite word since Carson Beckett:
C for "charming"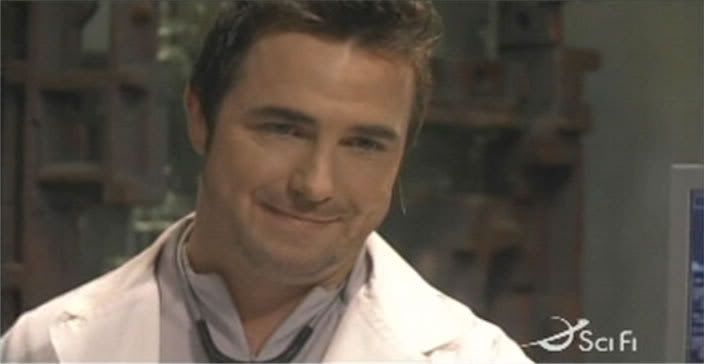 I haven't seen jetflair as well. I remember she had problems with her new notebook... I just hope she will be back soon. A wraithtracker
great idea! I hold her you put it on her!
Thank you
Sheppard's delight
for the pictures!!! I wish I was there at collectormania
JennyJ
- where did you get that from and WHY does he look that way ???
Meezer? you are only 2 years younger than Paul??? To be honest I really thought you where mid twenties (that's a compliment
)