hot
) but what happened to the top pic?
I've heard the word "caliente" before but I can't remember what it means, if I even knew in the first place. Sorry. Spanish is one of my favorite languages, even though I never took a language in high school.
Jensen with a fan back in 2007...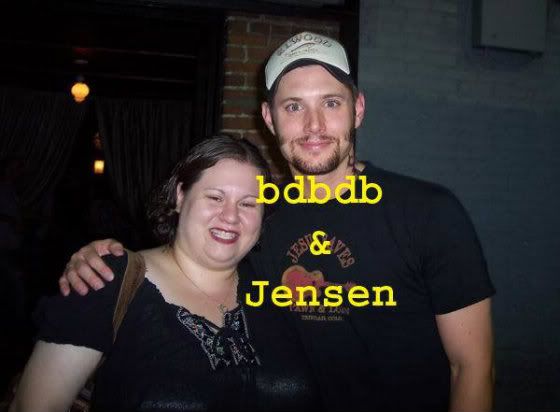 ...as you can see he was filming
Ten Inch Hero
at that time. Lucky fangirl!