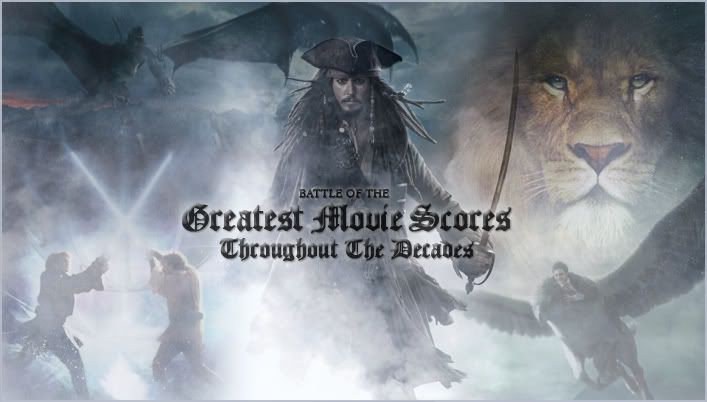 Currently:
1990-1994
Time to get this show back on the road! So fasten your safety belts, clench your buttocks! It's going to be a bumpy ride! May the Force be with you all on this journey through the wondrous world of film scores.



We are currently in Round 2. Vote for your 10 least favourite cues (see 2nd post below) and please post your votes in alphabetical order. No tie breakers as of yet.


Note: Counting will be done at around 10pm GMT. Maybe even earlier some days depending on my schedule.



That's it! Off you go!
*******************************************
past tournaments
*******************************************



1995 - 1999
Tournament Results
Top 30
see the complete list
2000 - 2008
Tournament Results
Top 30
see the complete list