Gorm: I believe so. Our clone, Sammy, is doing the prep work now, There are a few areas of the base that we haven't checked out yet, so our top priority tonight is to get them up and running. Once the base if completely operational, we should be good to go. But a few flybys from some of the fighters from the Altlantis site wouldn't be a bad thing, either, if they would be willilng to do that.

But I can guarantee you that he won't come anywhere near Alainn or the baby. I'll make damn sure of that. Sammy is contacting all their former offworld allies for any information, and Grai and Mealltach are getting the Infirmary ready, just in case.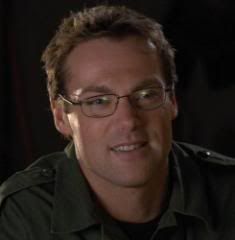 Gorm (smiling): Addy, would you like to hold little Bria? That's one of our nicknames for her.